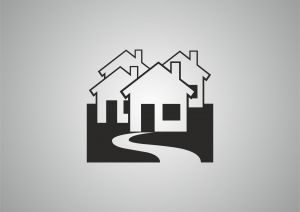 The 2013 "Real Estate Crystal Ball"
One thing Jack has learned over the years is how to look out for and accurately predict things to come in the real estate market. This comes naturally with experience.
There are many things to expect this year, including:
– Rising Home Prices
– Increased Rent
– Higher Construction Costs
– More demand for property management.
Let's look into each of these items for details.
Why Home Prices are Rising –
Homes should be available at a certain rate to keep up with the growing population, but after the recession, fewer homes are are available to the rising amount of people. With fewer homes and increasing demand, up goes your prices.
Why Rent is Increasing –
Those college kids that had to move back home are now building up foundations and are leaving home. Not to own yet – to rent. There is a huge flux of renters, which rises approximately 4% each year, and is between 7-9% in bigger cities. Needless to say, finding a rental in 2013's market is going to be quite a task.
Why Construction Will Continue to Cost More – 
Even though home construction has not gone up, prices for materials has. And so has labor, since the industry is pretty sparse after so many went into different fields after the crash.
Why There Will be More Demand for Property Management –
Numerous foreclosed properties are owned by investors who bought them to rent. These investors, in turn, contract property managers to maintain and rent the housing units. The demand for such services continues to increase.
So, where do you fit in this equation? Do you see shutting doors, or do you see new horizons opening up before you?
Is the glass half empty, or half full?
Talk to Jack about your ideas, or communicate with him to get his insight.
Remember – There's always an opportunity to achieve greatness, in real estate and beyond.
Connect further.
Jack Studnicky is on Facebook and LinkedIn.