The Power Reading Program: Syllabus
by Jack Studnicky
---
by Jack Studnicky
---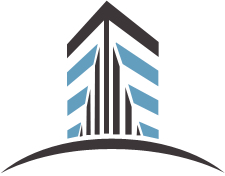 Below is the outline for PHASE I of the program, condensed for reference:
SUPPLIES:
1: Spiral Notebook
2: 3X5 Index Cards
VIDEO:
1: THE STRANGEST SECRET by Earl Nightingale
READING MATERIALS:
Transcript of The Strangest Secret
READ THESE BOOKS BELOW IN THE FOLLOWING ORDER:
1: AS MAN THINKETH by James Allen.
2:THE FIVE PIECES TO THE LIFE PUZZLE by Jim Rohn
3:THE RICHEST MAN IN BABYLON by George Clason
4: THE COMPOUND EFFECT by Darren Hardy
5: THINK AND GROW RICH by Napoleon Hill
6: OUTWITTING THE DEVIL by Napoleon Hill
7: THE SEVEN HABITS OF HIGHLY EFFECTIVE PEOPLE by Stephen Covey
Course Outline: Daily Objectives
1: Read a minimum of ten minutes per day.
2: Write a daily summary of what you read.
3: Note the message of each days reading and how it applies to you and/or how you will implement it in your ACTION STEPS.
4: Create ACTION STEPS on 3X5 index cards. Carry them with you as reminders, update them as you improve your knowledge base.
5: ACT on what you have learned.
if you adopt this Power Reading Program for six months, you, and your family will benefit by what you are are going to achieve for generations to come.
THIS IS A PROMISE!!! -Jack
---
Background
Member of the Institute of Residential Marketing since 1988
(MIRM / CMP)
Spokesperson for the National Association of Home Builders,
(NAHB)
Testified before Congress on housing and condo conversions
Appeared on national TV as a housing expert
Speaker and Trainer at numerous national home builder
conventions
Published or written about in many of top newspapers and trade
publications
Certified REO Specialist who has completed more than fifty
workouts
Consults for lenders; lawyers and developers nationally
On-site marketing director for well-known, internationally
acclaimed firms