The Power Reading Program: PHASE II
by Jack Studnicky
---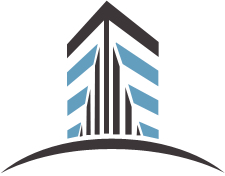 Welcome to PHASE II of my Power Reading Program!
During PHASE I, we learned the mechanics of the Power Reading Program. Now that we are familiar with the process, let us start implementing the BEST OF THE BEST, success oriented reading materials, and begin to establish our reading habit by making sure that we spend at least ten minutes reading every day.
Please click here for an Outline of the first phase of the Power Reading Program. Although it condenses the information that follows and can be used as an effective reference. Again we highly recommend that you read the entirety of the First & Second Phases of the program, to fully understand how it all works!
In PHASE I we learned that the first emphasis of the Power Reading Program is to establish reading as a habit. The goal is to read, every day, even if it is only for a few minutes. The second is to use that time wisely by reading substantive materials that will improve our lives. We then make a daily accounting of what we read to make sure we establish it in our thoughts. We do this by writing a Summary of our daily reading and Record the Message we took from it. Then we make sure we take Action Steps on these plans, and memorialize the Results. By doing these things we are creating a pattern of accountability to ourselves.
Now we will add some substantive materials for our daily reading that will improve our lives.
READ THESE BOOKS BELOW IN THE FOLLOWING ORDER: (Titles Linked To Reading Source)
1: AS MAN THINKETH by James Allen.
2:THE FIVE PIECES TO THE LIFE PUZZLE by Jim Rohn
3:THE RICHEST MAN IN BABYLON by George Clason
4:THE COMPOUND EFFECT by Darren Hardy
5:GETTING THINGS DONE: THE ART OF STRESS FREE PRODUCTIVITY ($10.50 @ Amazon.com), David Allen
As Human Beings, we are Creatures Of Habit...
By now you have learned that it is not the big things that make the big differences. It is most certainly THE LITTLE THINGS WE DO EVERYDAY... The difference is in the details. The rewards are as well. We are creatures of habit and 95% of everything we do, day in and day out is based on our years of creating the habitual behaviors that control our lives.
Psychologists have determined that Habits are established by repeating the same activity, every day, for a period of around 28 days. We will operate on this principal. This is why it is so important to make sure that you are reading at least ten minutes each and every day, especially during PHASE I and II of the Power Reading Program. Do not force yourself to read more (although it is certainly alright to read more if you have the time and desire). Do not stockpile your reading by making up the time by reading thirty minutes every few days. The ultimate objective is reading daily, and it will require a great deal of commitment on your part in the early stages. The only person you are failing when you cheat, is yourself. You are being graded only by your achievements.
You will find you are either the victim, or the victor, of your daily habits. Your routines snuck into your life when you were not as aware as you may be now, but today it is your choice as to whether you keep these habits or change them.
ALL PROGRESS IS THE RESULT OF CHANGE!
We now apply the steps that we learned in PHASE I, to our readings in Phase II:
STEP 1: Read for ten minutes each day.
STEP 2:Write your SUMMARY. Remember, this should invoke some thought and should be a relatively detailed exercise. Make sure that when you are righting your summary that you take note of the messages you took from the reading and...
STEP 3: Write down and record what you've learned and how it applies to you.
STEP 4: Write your Action Steps on a 3 x 5 Card. This is exactly how you are going to implement what you have learned into your daily activity. Remember to keep the card with you and review it regularly.
STEP 5: Memorialize the results of the Action Steps you took, on the back of the 3 x 5 card and...
STEP 6: Record the Action Steps and the results in your notebook that you will use as your personal resource library for easy reference.
All of these steps are in an effort to improve your comprehension and retention of the information you are learning. You are making yourself accountable for your own success. By creating Action Plans, Setting Goals, and keeping Records of the Process, you will easily be able to monitor your progress and keep track of your achievements.
All of the answers to living an abundant life are in these lessons. I'm sure there are others. I've read thousands of books over the last fifty years but these form my foundational core.
When you have completed the initial Phases of the Power Reading Program, and have established your reading habit, move on to the next phase by clicking here: PHASE III
Here are some additional tips that can also lead to Positive Habitual Behavior
This formula is not just for reading. It is for anything you want to make sure you absorb.
Use this method for:
Meetings
Lectures or workshops
Reading anything that you would like to retain
Listening to a training CD or video
Reviewing the activities of your day. Successful people have an enduring thirst for knowledge and evaluate their actions throughout the day to make sure they do it better next time.
It is recommended to print out each PDF Book.
A book does not give you the opportunity to write your own thoughts. After all, your thoughts are the key thoughts. How you interpret and implement the thoughts stimulated by these readings are the ultimate factors that will determine your level of success.
NOTE: Print only one side of each page and use the blank back of each page for your notes. This way your notes are always available for reference each time you read the book.
This will enable you to see how your thoughts are beginning to influence your attitude and you will see the difference in your life.
What follows is a list of some video material you can watch that you may find helpful. They have been highly influential in my own success.
First, I recommend watching THE STRANGEST SECRET by Earl Nightingale, once a day for one week.
Then get a copy of THE SECRET in DVD format and watch this great video three times. You may not believe that you can change your life as easily as THE SECRET explains, but in time, you will be able to implement the messages too. As with all information in the Power Reading Program, It will take you time to unwrap this gift. It will come to you. Watch THE SECRET at least once a month over the course of the next twelve months.
If you do not have a resource for ordering THE SECRET it is available on Amazon.com:
if you adopt this Power Reading Program for six months, you, and your family will benefit by what you are are going to achieve for generations to come.
THIS IS A PROMISE!!! -Jack
---
Background
Member of the Institute of Residential Marketing since 1988
(MIRM / CMP)
Spokesperson for the National Association of Home Builders,
(NAHB)
Testified before Congress on housing and condo conversions
Appeared on national TV as a housing expert
Speaker and Trainer at numerous national home builder
conventions
Published or written about in many of top newspapers and trade
publications
Certified REO Specialist who has completed more than fifty
workouts
Consults for lenders; lawyers and developers nationally
On-site marketing director for well-known, internationally
acclaimed firms